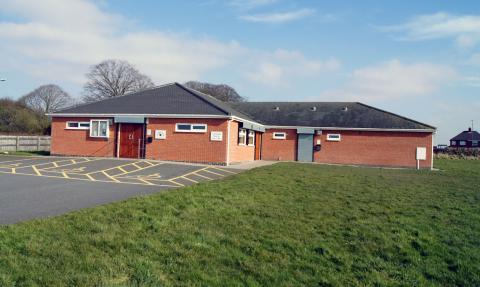 Rickmans Corner Community Centre is a welcoming place, situated in Linton, South Derbyshire and is easy to find, being just off the A444.   It is a registered charity managed by elected trustees in furtherance of the objects of its constitution which is to provide facilities for the local community in the interests of social welfare for recreation and leisure-time occupation, to advance education and provide a playing field.  
Established in 1994, Linton Community Sports & Activity Centre purchased the four acre former cricket ground and adopted the name 'Rickmans Corner' which is the local name for this area.   The old wooden pavilion limited the scope for activities and the committee began a project to build a new purpose-built community centre with sports changing facilities and a carpark.    'Rickmans Corner' Community Centre was opened in 2005 and since then it has become the home of many local groups providing a wide range of activities for the local community. 
Inside, the hall is accessible to all, spacious and well lit with a large well equipped kitchen, ideal for any catering needs.     Outside, we have excellent parking facilities and a large playing field.   There is also a football pitch and excellent sports changing facilities.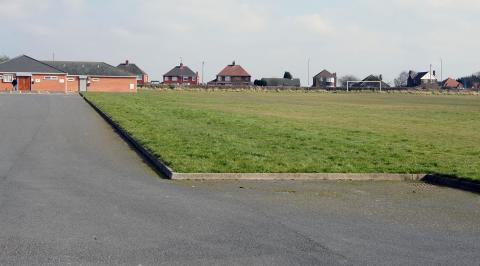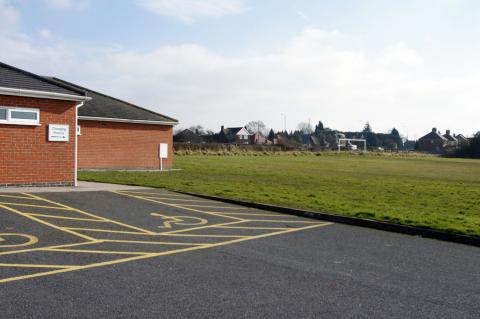 For details of the clubs and groups to be found at Rickmans Corner and the sports and activities they provide please see the Contact Us section.  
Rickmans Corner is an ideal venue for children's parties or for christening  receptions and we offer special rates for this kind of occasional hire.  
We regularly host events organised to increase community involvement such as exhibitions, activity workshops and social evenings for fundraising, please see our notice boards for details of what's coming up.
---
How to Hire Rickmans Corner
·         Check availability on our calendar.
·         Read important information for potential hirers below
·         Contact Us to discuss your requirements and provisionally make a booking.
·         We will forward the necessary booking form which includes the Terms and Conditions of Hire for you to complete and return together with your payment as per the instructions given on the form.
·         Once your booking is confirmed we will return the completed form for your information.
Important Information for Potential Hirers
·         The 'Reason for Hire' must be in line with our constitutional objectives of being in the interests of social welfare for recreation and leisure-time occupation or to advance education for members of the local community.  Rickmans Corner cannot be hired for personal gain.
·         The community centre does not have a premises licence and for this reason is not available to hire for events when entertainment is provided and an admission is charged, or when alcohol is sold.  
·         Saturday Nights are retained for Rickmans Corner's own events or fundraising activities and on these occasions temporary licenses (restricted number) are arranged by the Committee.   Temporary licenses are not available to anyone other than the Rickmans Corner Committee.
·         Rickmans Corner is unavailable for hire on Bank Holidays and during the Christmas and New Year period.
·         The football pitch is only available for hire on Sunday mornings and, in order to protect the pitch, we only allow two teams per season to play on it.   The pitch is currently fully committed, but if a vacancy does arise we will advertise this on our home page.  
·         All hirers must comply with the Terms and Conditions of hire as detailed on the 'Hire Agreement'.